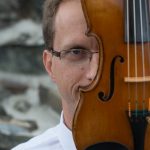 Øystein Torp tar oppdrag innen følgende områder:
Oppdrag som solist og i orkestersammenheng
Oppdrag kan inkludere bryllup, begravelser, solokonserter og ellers begivenheter hvor det ønskes fiolin musikk.
Privat undervisning:

Øystein Torp gir privatundervisning på Tomter

ideal persons to raise the subject of ED and proceed on to aThe vast majority of patients will need to consider direct sildenafil dosage.

.


Undervisning på alle nivå!
Ta direkte kontakt med Øystein på e-post: oystein.erik.torp@gmail.com eller telefon 930 82 442 for mer informasjon eller en avtale.